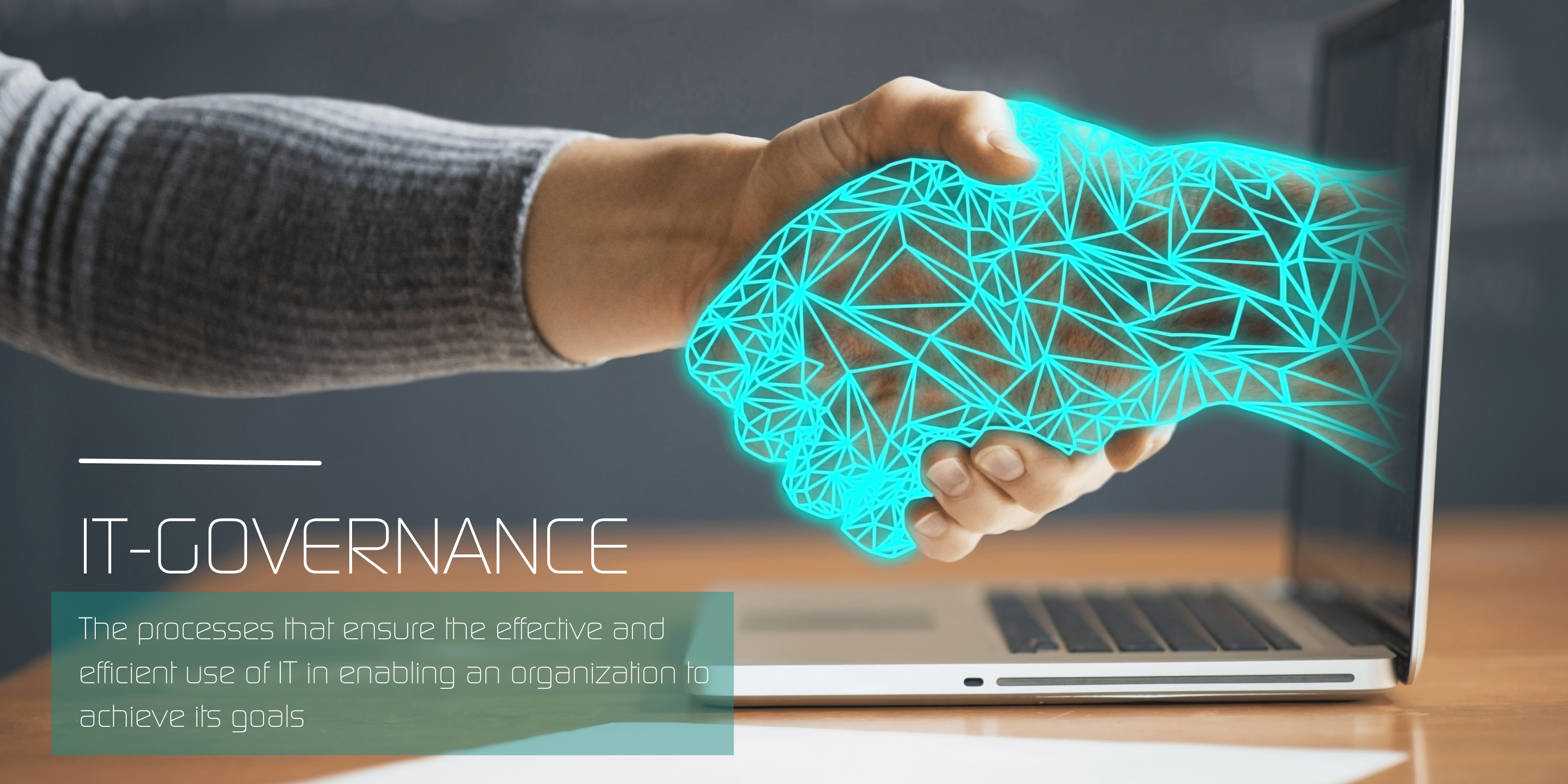 A company can invest in the latest technologies and hire outstanding professionals, but without a carefully crafted IT governance strategy, business processes are unlikely to function effectively – they can even sink into chaos.
IT governance is the way IT leaders set the digital direction for the entire organization. It determines how decisions are made, organizes processes and controls investments.
What are the benefits of a well-planned IT governance?
Providing high-quality information to support business decisions
Effective use of IT to achieve business goals
Ensure the profitability of investments on IT services and technology
Identify risks and threats effectively and quickly
Ensure necessary compliance regulations are observed
So what do you need to consider when developing and implementing an IT governance framework?
Value creation for stakeholders
One of the challenges is creating measurable value in IT governance processes and investments to meet senior management expectations. A common perception of IT investing is that it is more of a cost center than a driver of innovation. This is far from true. IT governance is the backbone of almost all business operations. Business continuity depends on a robust IT governance approach that provides comprehensive protection against operational – or financial – disruptions.
Identification of blind spots
What you can't see, you can't protect. A lack of overview and monitoring leads to poor decisions and increased overall risks. Therefore, the challenge lies in the self-assessment and monitoring possibilities of the organization. For example, if an organization follows the trend of new technologies – such as SaaS solutions – without a holistic view of its own IT resources and risks, it is entering uncharted territory without knowing the risks.
IT leaders are expected to make the right changes, especially by reducing time-consuming processes, optimizing IT resources, and assessing third-party risks. Because this can be very time-consuming, automation is an important part of helping IT leaders determine their company's current position.
Corporate culture
An often underestimated challenge is whether an IT governance framework fits the corporate culture. A successful framework depends heavily on the people and how they work within the IT process. The way in which employees work towards their corporate goal – be it long-term, results-oriented or decentralized – contributes significantly to the success or failure of an implemented governance framework. Shared values and practices can inadvertently lead to hasty or nonsensical decisions. This is especially the case when an organization is trying to drive technological advances before compatibility with internal processes has been established. The implementation of new strategies and frameworks therefore takes a lot of time. The remedy is an agile approach and a focus on quick wins in order to take advantage of the commitment of the organizational culture.
Situation
Cybercriminals are constantly finding new ways to infiltrate IT systems and it is becoming increasingly difficult to operate without a clearly defined security strategy. Therefore, the tools and processes necessary to manage the threats must focus on the greatest possible visibility, taking into account speed and success. This can only be achieved if governance guidelines continuously mitigate the most important risks. For example, if the organization suffers an IT incident, a policy that clearly defines the roles and goals can ensure that the response process avoids disruption to business operations. Aligning security policies with business objectives contributes to intelligent and timely decision-making.
What frameworks are there for structuring IT governance?
The best-known frameworks for structuring IT governance are ITIL 4 and COBIT 2019. Both frameworks are constantly evolving and are constantly being updated. Unlike ITIL 4, COBIT 2019 is strictly segregated according to governance and management. COBIT 2019 primarily defines what is to be implemented, but does not specify how requirements are to be implemented.
ITIL 4 takes a holistic approach and focuses on "end-to-end service management from demand to value creation". It describes an operating model that is responsible for providing technology-based services.